My 10-day passage from Paris to the south has been dreamlike and as I took that last walk along the beach in Nice I was at peace. I am not exactly sure I knew what peace felt like until that moment. I know that is a pretty serious thing for a 72 year old man to say, but life is good right now for me and the feeling was very real. I am sure the sound and the rhythm of the waves, the blueness of the sea and the warmth of the Mediterranean morning sun contributed to my calm state, but there was something more.  Maybe it was because I had finally seen Vincent's asylum, Cezanne's Montagne Saint-Victoire, Matisse's Chapel, Renoir's estate "Collettes", Picasso's Antibes and Signac's Saint Tropez, but the serenity I felt was surreal.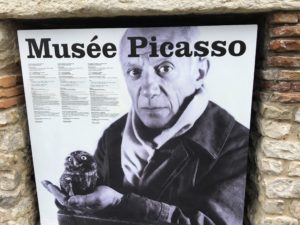 When I make a list of everything I did here I wonder how I fit it all in 10 days, but I never felt rushed zipping around in my rental car. Besides the sights I mentioned above, I visited the museums here for Matisse, Chagall, Picasso, Renoir, Leger, Cheret, the great Maeght foundation museum in Saint Paul de Vence and the wonderful Musee de l'Annonciade in Saint Tropez.
I believe I now know why they all came here to the "Côte d'Azur". This coast of azure blue is special and the light is magical. Many who did not live here visited often. Monet often visited Renoir and artist, poet, writer Jean Cocteau said he was happiest when he visited Villefranche, only a couple of miles up the coast from Nice.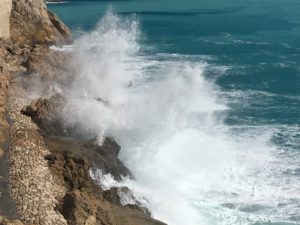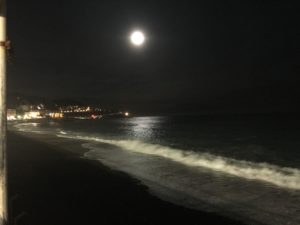 Many of you may not be aware that I spent an intense few years of my life working with racecars to which my good friend, mentor and driver Tom Dutton can attest. Any given Sunday of Memorial Day weekend past, present or future you can find me at home in front of the television. The morning always starts with the "Formula One Grand Prix of Monte Carlo" followed by the "Indianapolis 500" and the day finishes with the NASCAR Charlotte 600 under the lights. Winning the "Indy 500" is big in any driver's career, but most would agree, the greatest victory any driver can ever have is to win the "Grand Prix of Monte Carlo" and have the trophy presented to them by the Albert II, the Prince of Monaco. He is the son of Prince Ranier III and Grace Kelly. Only a select few of the world's very best drivers ever get the chance to even try. I got to drive my little Citroen rental car around that track made up entirely of city streets I have seen so many times on TV and I must admit it was a thrill. This year when I tune in and see all the mega stars walking down the grid and the harbor full of super yachts I will remember where I was. Race car fans will recognize the pictures below instantly.
If I could go back in time and ask Picasso and Matisse what it was that made the Côte d'Azur so magical, maybe they could help me understand, but I think they would just smile and wink and hand me a glass of wine and say, come, let me show you what I am working on.