My excitement level is building like a tidal wave. I am only two weeks away from heading back to Europe. I cannot wait to be spending the next two months gazing upon incredible art, eating incredible food and seeing old friends and meeting new ones.
On January 21st I was 74 years old, but you should know that my very first trip to Paris was in 2011 when I was 65. Before that, the extent of my travel out of this country had been limited to Canada and Mexico….Remember, It is truly never too late.
I have traveled a lot in the US and I have lived in 11 different states, but to paraphrase Forest Gump, France is a "whole other country" and "Paris is a whole other city".  There is a reason there are 130 museums and over 40,000 restaurants in Paris and it because the people of Paris have always appreciated the importance and benefits of having art in their lives and enjoying good food. This is not a new phenomenon. The foundation of the collection in the Louvre today was started in 1546 by king Francis 1 with his Royal Art Collection.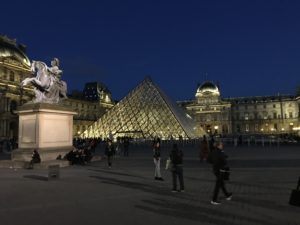 It is beautiful city, but there is something else that keeps bringing me back. I think it is because there is something inspiring about being in the presence of people who seem to have a better than average appreciation of what happiness in life is, maybe Henri Matisse expressed it best in his "Le Bonheur de Vivre" or "The Happiness of Life".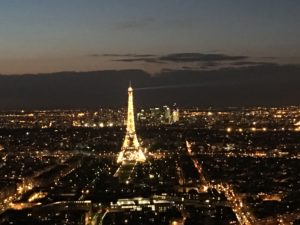 I believe it is because I know that the people in France share my passion for art. I am trying to act calm, but my spirit is getting restless as I realize I am going to be back there soon. My love affair with that city will last until death do us part, which, presumably, will be mine.
I am starting in Amsterdam, then the European Fine Art Fair in Maastricht and then on to Paris to a little apartment in the heart of Saint-Germain-des-Près for a month. Then I am going to head south to Nice and Northern Italy for a while before returning to Paris. I hope you'll follow my blog and come along with me.
PS Don't forget to click on the pictures to blow them up and enter your email to get notifications of new posts.