I know there is a lot going on in everyones lives right now, but I did feel that I owe those of you that follow my blog, an update. I am currently holed up in my apartment in Paris. Everything is closed except grocery stores and fortunately, I do have one my street two doors away and supplies are not a problem.
My only hardship comes from knowing the possibilities now shuttered just outside my door. I know that three blocks away, when they do open my favorite Patisserie, Gerard Mulot, there will be a row of those glistening, beige beauties I know as Éclair au Café in the glass case just inside the front door and I will order one before I head to the back to pick up a baguette.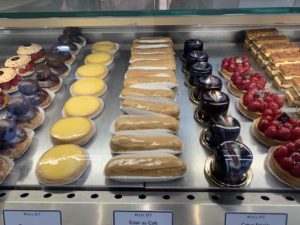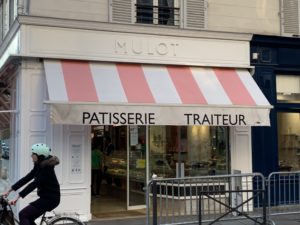 The next time I come I will wander around the corner onto rue Mazarine and walk the short distance to Freddy's and I know when they open the doors I will see Adele's smiling face and I think I will order the duck.
The next time I come I will see my friend Eric at l'Avant Comptoir and order six Gillardeau #2 oysters from Normandy as he pours me a glass of Pouilly–Fumé  from the Loire Valley. The next time…
I will come back soon when it is warm, when the Lily Pads are blooming on Monet's ponds in Giverny and the Luxembourg Gardens are full of flowers.
The realty is that I did pick up some cold like illness in Maastricht, but only after I got in a couple of days of the fair. I have been self quarantined in Paris for over a week to be sure I am no longer contagious. I did have a low grade fever and it has been gone for three days now and I am no longer feeling any symptoms. I am going to wait a couple more days to be sure whatever I had is gone and then call the airline. I do not want to cause anyone else problems or give anyone any excuse to quarantine me.
I have thought about where I would rather ride this out and my Eagle's Nest in Santa Fe is pulling me pretty hard.
I hope you are all well.