The Rockefeller family art collection that will be auctioned this coming Tuesday, May 8th, at Christie's in New York is projected to be the highest grossing single owner auction in history. There are other auctions within a three day period that contain the rest of the estate of David Rockefeller, the only surviving grandchild of John D. Rockefeller. David died in March of 2017 at 101 and he instructed his five children to give the bulk of his $3.3 billion dollar estate to charity. The estate includes jewelry, furniture, porcelain, silver and real estate, but they all pale in comparison to the art collection.
It is fascinating to realize that you could buy his sprawling mansion in Westchester along with his townhome on the upper Eastside in Manhattan and another mansion on an island off of the coast of Maine at the listed prices totaling $74 million dollars and, according to the latest estimates, that would not be enough money to buy his Matisse or his Picasso and it may take an additional $25 million to have a chance at either one of them.
I know many people are bothered by astronomical prices for art, but this art is different. I think it is crazy to spend big money on a living artist like Jeff Koons or Damien Hirst, but if I was a gozillionaire I would be right up front with paddle in hand at this auction dreaming of spending the rest of my life getting up every morning and walking into the living room and seeing that Matisse or that Picasso or that Monet on the wall. It is also very important to remember that much of the art on the walls of the greatest museums today that we all enjoy is there because it was donated or loaned by someone who cared enough to spend a lot of money to be its caretaker for a while.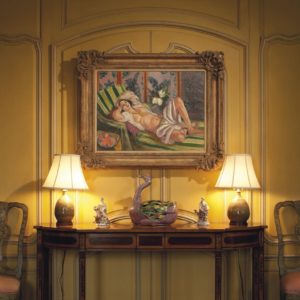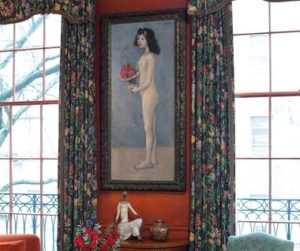 I was able to see the traveling preview of this auction at Christie's in Paris a few weeks ago and it was spectacular. This May 8th Christie's Rockefeller family auction may hit $1 billion dollars and it is all going to charity. The Matisse "Odalisque" had an "estimate on request" in the catalog, but insiders say it started out at $40 million. I heard from experts at the European Fine Art Fair in Maastricht that they are now expecting it to exceed $100 million. It was completed at the height of Matisse's talent in 1923 and many people believe it is the greatest Matisse ever to come to the public market. The Picasso "Girl with a Flower Basket" estimated by insiders at $70 million early on, may also exceed $100 million and the last Monet "Lily Pads" went for $44 million and it was not near as good as the one in the Rockefeller collection auction.
The Wednesday evening segment of the Rockefeller auctions will feature Art of the Americas including art by De Kooning, Milton Avery, Diego Rivera, Winslow Homer, Edward Hopper, Alexander Calder and others, but my two favorites are by New Mexico's own Georgia O'keeffe. The pre-auction estimates for each one is under $5 million and hopefully someday they will grace the walls of the O'Keeffe museum here in Santa Fe.
May 14th will bring the Sotheby's auction including, what is considered to be, Modigliani's greatest nude and his largest painting ever measuring 36″ x 58″. It is going in with the largest pre-auction estimate of any painting ever at $150 million.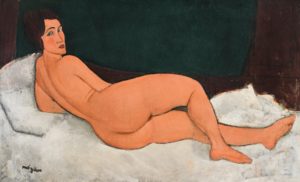 The current owner is John Magnier, 
thoroughbred racehorse breeder
 and owner of Coolmore Farms. He bought the painting at auction 
for $26.9 million in 2003 when it had been consigned by Steve Wynn, but since then Modigliani's market value has skyrocketed.
 You may preview either of these auctions at christies.com and sothebys.com. 
I will be streaming the Rockefeller auction live 
at 5 PM Tuesday May 8 
and it will be exciting. Please contact me if you have any questions.