I had a great trip from ABQ to ATL to AMS which is Amsterdam's Schiphol Airport. I left ABQ at 1:25 pm on March 2nd and after passing through Atlanta I arrived in Amsterdam 12 ½  hours later at a little after 10 am March 3rd. If you ever make this trip it is important to note when making hotel reservations that you will arrive the next day. Guess who made that mistake the last time?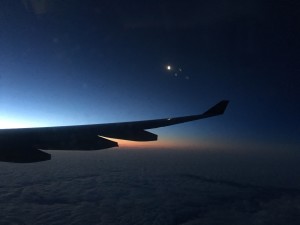 Okay it's time for a geography lesson. The entertainment system has a feature that will show you the flight details and is interesting to see that when you leave Atlanta you head NE over Washington, New York and Boston and you do not actually head out over the North Atlantic until you pass Newfoundland near the Southern tip of Greenland.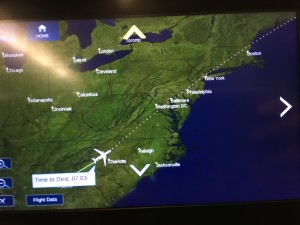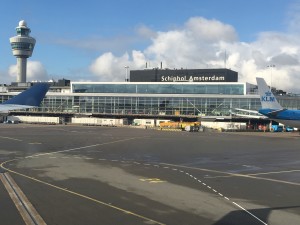 If you were to head due east out of Atlanta you will make landfall near Casablanca in Morocco about 200 miles south of Spain and the straits of Gibraltar and you could continue east to Iraq. If you headed due west from Amsterdam you would make landfall in Newfoundland and continue across northern Canada to the southern edge of Alaska.
What is the moral of this story? If you are coming to Amsterdam in March you had better bring some warm clothes. It's not only the latitude, but this place borders the North Sea and the humidity adds to the problem. Fortunately I learned my lesson on the last trip so I was prepared with my thermal long underwear and REI lightweight winter coat and I have been very comfortable.
It is going to be tough for me to keep up with this blogging. I have only been here 2 full days and I'm already about 4 blogs behind. Yesterday I visited The Rijksmuseum and the Van Gogh, which are arguably two of the greatest museums in the world and wait until I tell you about my conversation with the young man in the information booth who shares my skepticism surrounding the death of Van Gogh and why the museum hangs onto the suicide story.
Well I am off to visit the Stedelijk Museum and to the famous Concertgebouw next door to get a ticket to tonight's concert with the Netherlands National Symphony Orchestra playing Sibelius' 5th Symphony.
https://www.concertgebouw.nl/en/