Things are much better now, but I did suffer from a case of what the Dutch call "Prolongen Jetlagen". Do not tell that to anyone who speaks Dutch because I am not sure they know that's what they call it. I believe it was caused by a combination of incidents.
The first of which was taking the advice I had been given to "take this little white pill right after you get on the plane and it will help you sleep", while neglecting to tell me that 1/2 would probably be enough. Well, I went out like a light and 7 hours later I awoke in time for breakfast on the plane and arrived in Amsterdam at 10 AM (2 AM Santa Fe time) and I figured I was good to go. I was a little woozy, but I walked around a bit that day, ate some Thai noodles and later headed for the Bourbon Street Blues Club to listen to some music and celebrate the beginning of this great 2 month adventure.
That's when the second incident was launched. I decided to try the Affligem Blond Dutch beer and I really liked the taste. The crowd arrived around 11 PM and the band was exceptional. They were scheduled to play until 4 AM, but somewhere between 11 and 4 I realized I needed to get some sleep and I headed out for the three block walk to my hotel.
At least a day later, after a series of 4-6 hour naps following short periods of being "sort of" awake, I discovered that the alcoholic content of Affligem is twice that of most domestic US beers.  I also realized that the lingering effects of the little white pill had indeed lingered and all of this combined to cause the "Prolongen Jetlagen".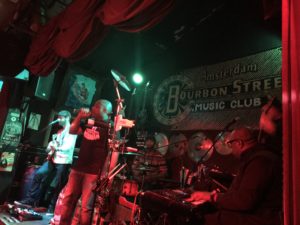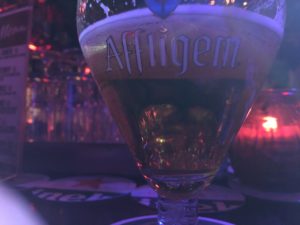 The first time I used this same itinerary 3 years ago I planned to come Amsterdam for a week to get organized and acclimated in order to prepare for what was to come, so I had allowed for the possibility of the two days I spent in the twilight zone.
That still left me 4 days in Amsterdam for the Rijksmuseum with its Rembrandt's, Vermeer's and the rest of the Golden Age artists. One hundred yards south is the Van Gogh Museum with many of Vincent's finest works and don't forget the fabulous Stedelijk next door with its modern collection including Kandinsky, Picasso, De Kooning and Lichtenstein.
A day trip to the very special Kroller-Muller Museum in Otterlo one hour east of Amsterdam was well worth it.  Helene Kroller-Muller collected over 11,000 works of art between 1907 and 1939 under the guidance of art critic and educator H.P. Bremmer with the intent of creating a museum and she did and it is spectacular.  It is full of great art including 90 Van Gogh's and one of the largest sculpture gardens in Europe containing over 160 pieces from Rodin and Henry Moore to Jacques Lipchitz.
I am off to Maastricht and The European Fine Art Fair!
If you want to read more about Amsterdam and its history you will find three blog posts using the "Europe 2016" menu tab and three more under the "Europe 2017" tab. Since I have always started this journey in Amsterdam you will need to scroll down to the beginning of each section.
More soon! Don't forget to subscribe by entering your email in the space provided.